With Apex Smoke, you're getting the ultimate forged players distance iron in a new smoke finish. Here's what you need to know about the unforgettable look and performance in these irons.
That Smoke Finish
The design features a stunning gray smoke PVD finish, with an Apex Smoke Medallion, and new smoke version of the Elevate shaft for a distinct, premium visual design. The new smoke PVD finish adds a sleek look to an already immaculate design.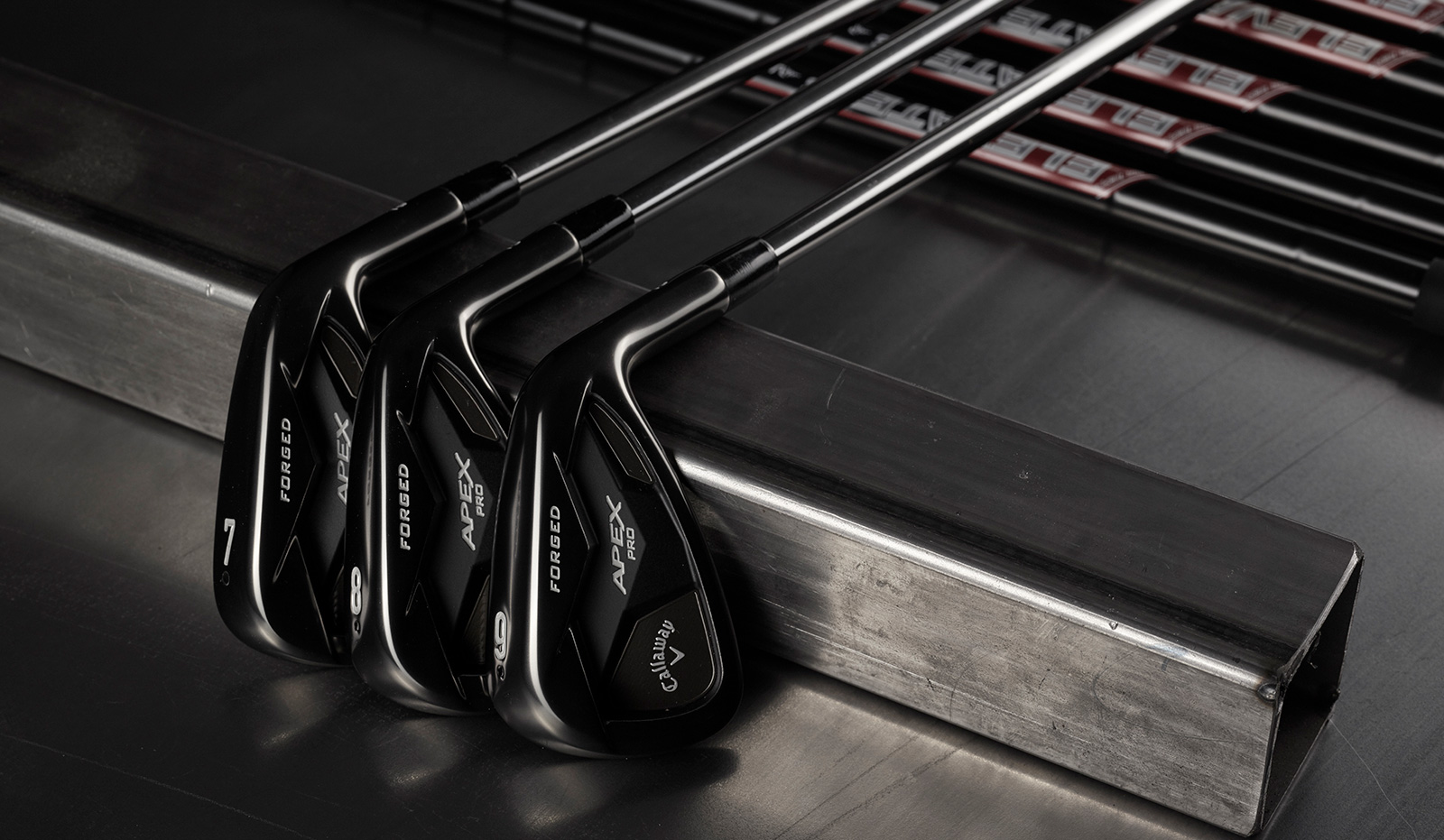 Proven Performance
Apex is the #1 selling players distance iron this year, and it's the ONLY iron to earn 20 out of 20 stars in the 2019 Golf Digest Hot List. Golfers love it, and with Smoke you're getting all of the innovative technology and performance of Apex in that stunning PVD finish.
Extremely Soft Feel
We've created a new standard for incredibly soft feel from a forged 1025 mild carbon steel body, and we've engineered our proprietary urethane microspheres into these irons. The carbon steel body promotes Apex sound and feel, and the urethane microspheres consist of over one million tiny air pockets that absorb unwanted vibration without slowing the face.
Long, Consistent Distance With Playability
Our renowned 360 Face Cup employs a shallow, flexible rim around the perimeter of the face that flexes and releases at impact to promote fast ball speed for consistent distance on center hits and off-center hits. In the short irons, the spin control VFT Face is designed for aggressive shot-making in your scoring clubs. This is a distance breakthrough for a forged iron.
Optimum Ball Flight and Control
The tungsten-infused, multi-material construction allows us to locate the position of the CG in each iron with extraordinary precision while maintaining the flexibility of the Face Cup. This promotes optimum launch, ball flight, and pinpoint control for scoring performance through the set.
Choose The Right Set For You
Apex Smoke comes with plenty of options to choose from: with Standard, Pro, or Combo Sets. The Standard set appeals to a wide range of players, while the Pro version is a forged Tour performance iron with advanced distance technologies. And the Combo Set is becoming increasingly popular with golfers and Tour players who want more forgiveness from their long irons and increased shot-shaping and control from their short irons.
Tune into a recent episode of The Fitting Room Podcast where hosts AJ and Nate dive into Apex and Apex Pro irons with Dave Neville (Sr. Director, Brand and Product).
---
If you want an iron that looks as good as it performs, you need to get Apex Smoke now!